How to Avoid Microplastics: A Comprehensive Guide
Introduction
In our modern world, plastic has become an integral part of daily life. However, the convenience of plastic comes at a cost, as it often leads to the creation of microplastics – tiny plastic particles that can have adverse effects on our environment and health. This article aims to provide you with a comprehensive guide on how to avoid microplastics in your daily life.
What Are Microplastics?
Before we dive into the ways to avoid them, let's understand what microplastics are. Microplastics are small plastic particles, less than five millimeters in size, that can come from a variety of sources. They can be primary microplastics, which are intentionally manufactured in small sizes, or secondary microplastics, which result from the breakdown of larger plastic items.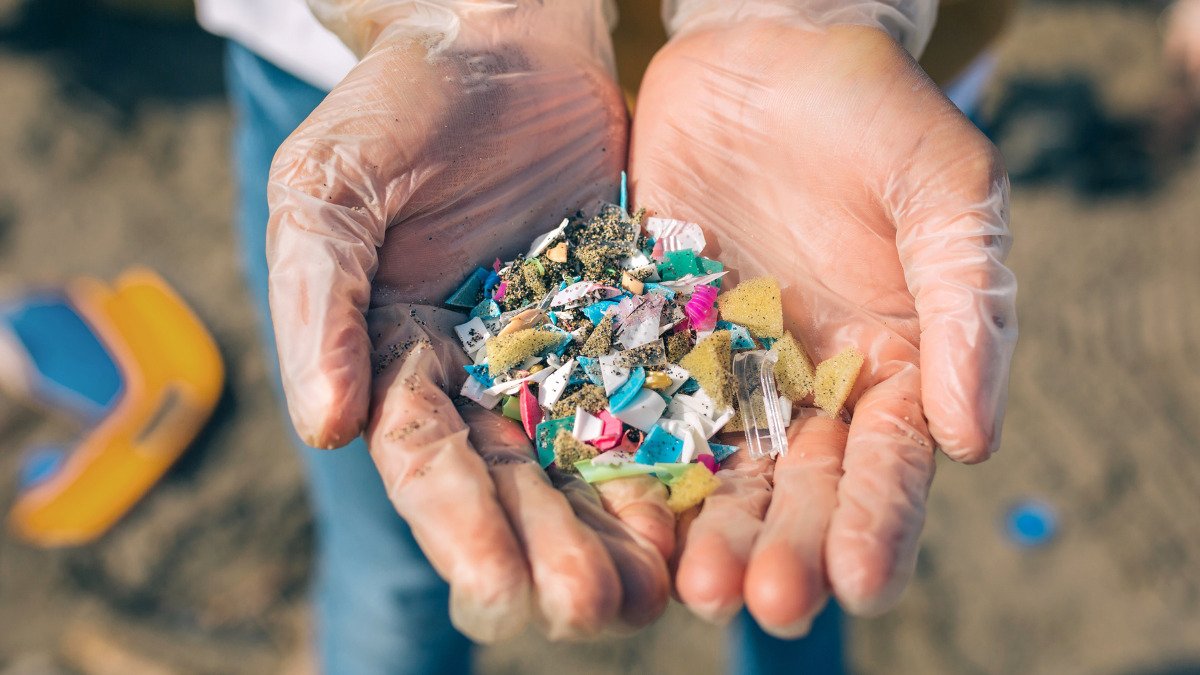 Identifying Common Sources of Microplastics
To effectively avoid microplastics, it's crucial to recognize the common sources from which they originate. Here are some key sources to be aware of:
1. Personal Care Products
Many personal care products, such as exfoliating scrubs and toothpaste, contain microbeads made of plastic. When you use these products, these microbeads can wash down the drain and end up in the environment.
2. Synthetic Fabrics
Clothing items made from synthetic fabrics like polyester release microplastic fibers when washed. These fibers enter our waterways through wastewater.
3. Single-Use Plastics
Single-use plastic items, including bags, bottles, and utensils, break down into microplastics over time. Reducing your consumption of these items can make a significant difference.
4. Packaging Materials
Packaging materials, especially those made from plastic, contribute to the microplastics problem. Opt for products with minimal or eco-friendly packaging.
5. Car Tires
Surprisingly, car tires shed tiny particles of plastic as they wear down on the road. These particles can find their way into the environment.
Practical Steps to Avoid Microplastics
Now that you know where microplastics come from, let's explore practical steps to avoid them in your daily life:
1. Choose Microbead-Free Products
When shopping for personal care items, check the ingredients list for polyethylene and polypropylene, which are common microplastic ingredients. Opt for products that use natural exfoliants like salt or sugar instead.
2. Embrace Natural Fabrics
Select clothing made from natural fabrics like cotton, hemp, or wool. These materials shed fewer microplastic fibers when washed compared to synthetics.
3. Reduce Single-Use Plastics
Carry reusable shopping bags, water bottles, and utensils to reduce your reliance on single-use plastics. Every small effort counts in the fight against microplastics.
4. Support Eco-Friendly Packaging
Choose products with minimal packaging, and look for eco-friendly alternatives like biodegradable packaging or products that come in glass or metal containers.
5. Maintain Your Car Tires
Regularly check your car's tire pressure and alignment to reduce tire wear. Proper maintenance can help minimize the release of microplastics from your vehicle.
The Importance of Raising Awareness
Avoiding microplastics is not only about personal choices but also about spreading awareness. By educating others about the issue and advocating for sustainable practices, you can contribute to a larger movement aimed at reducing microplastics in the environment.
Conclusion
In a world increasingly dominated by plastic, avoiding microplastics is a responsibility we all share. By making conscious choices in our daily lives and supporting eco-friendly alternatives, we can help mitigate the environmental and health risks associated with microplastics.
FAQs (Frequently Asked Questions)
What are the dangers of microplastics to our health? Microplastics can potentially enter our bodies through consumption of contaminated food and water, though the health effects are still being studied.
Are there any natural alternatives to synthetic clothing materials? Yes, natural fabrics like cotton, hemp, and wool are excellent alternatives to synthetic materials when it comes to reducing microplastic pollution.
How long does it take for plastic to break down into microplastics? The breakdown of plastic into microplastics can take several decades to centuries, depending on environmental conditions.
What can businesses do to reduce their contribution to microplastic pollution? Businesses can take steps such as phasing out microplastic ingredients in their products, using eco-friendly packaging, and supporting recycling initiatives.
Can water filtration systems effectively remove microplastics from tap water? Some advanced water filtration systems can effectively remove microplastics from tap water, but not all systems are equally efficient, so it's important to choose one designed for this purpose.